Electricity outages stopped some Victorian schools reopening on Friday, as coronavirus restrictions eased throughout the state.
Warrandyte High School and Anderson's Creek Primary School were both closed. The schools posted messages on their Facebook pages on Thursday night, saying they hoped to have electricity back on by Tuesday when students returned from the Queen's Birthday long weekend.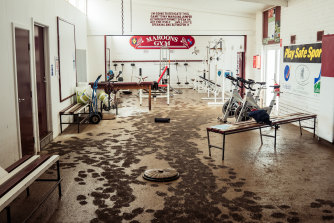 Lilydale High School principal Wendy Powson arrived at the school on Thursday to find it had no power and was strewn with fallen trees, including one which fell on a toilet block.
A new severe weather warning was issued from midnight Friday until 10am Saturday for west and south Gippsland and part of the central districts, amid a risk to the Yallourn coal mine site which temporarily halted operations because of flooding in the area.
Source : https://www.theage.com.au/national/victoria/devastating-traralgon-evacuates-again-as-power-outage-drags-on-second-body-found-in-flood-water-20210611-p580ca.html
432